Shree Vishwa Swasthya Ayurvedic Clinic And Panchakarma Chikitsalaya serves authentic ayurvedic treatments for all kinds of diseases.
Panchakarma treatment is our Speciality; as the owner of this clinic Dr. Pruthviraj Ugale (MD panchakarma) has mastery in this field and has experience of 10 yrs.
We also treat chronic lifestyle disease like Diabetes, Thyroid, PCOD, Psoriasis, etc. Dr. Pallavi Mane (MD Ayurved Medicine) has got mastery in treating such cases.
Moreover she has got mastery in Garbhsanskar, Female infertility and feminine health problems related to menstruation. She has got hands on treating ailments like Hair problems, beauty therapies.
Here we provide authentic Ayurved treatments for all kinds of diseases through Ayurvedic medicines, Panchakarma, Diet consultation, Yoga.
We aim to create a Healthy Society thats why we are named as Vishwa Swasthya (Healthy World).सर्वे सन्तु निरामय :।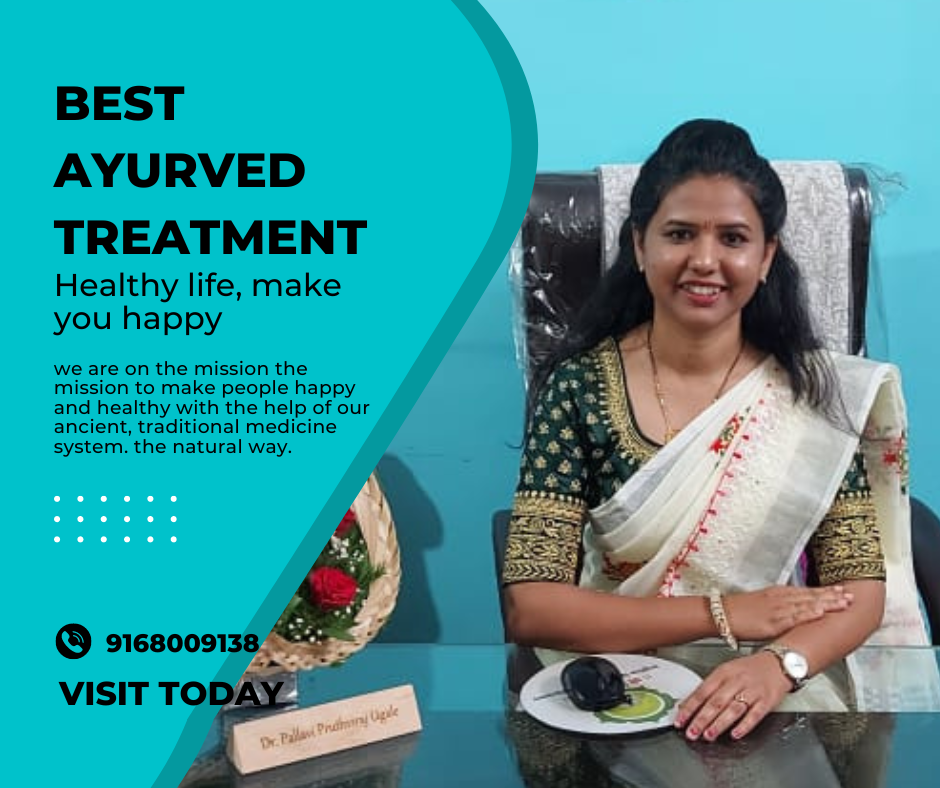 Dr. Pallavi Mane - Ugale
M.D Kayachikitsya (Ayurved Medicine)
Dr. Pallavi Mane-Ugale has completed Master Degree in Kayachikitsya(General Medicine) from BSDT Ayurvedic Mahavidyalaya and Cancer Reserach center Wagholi Pune.
She has completed the B.A.M.S from Rajeev Gandhi Univercity of Health Science Banglore with Distinction.
She has also completed the diploma in panchakarma therapies.
She is also working as Assistant Professor at Dr. D. Y. Patil Ayurved Hospital & Research Centre, Pimpri, Pune-18
She has got mastery over treating the diseases like,
Diabetes
Heart disease
Obesity
PCOD
Skin diseases
Ayurvedic cosmetology
Garbhsanskar
Dr. Pruthviraj Ugale
M.D Panchakarma
Dr. Pruthviraj Ugale has completed Master Degree in Panchakarma from Dr. D. Y. Patil Ayurved Hospital & Research Centre, Pimpri, Pune-18
He has completed the B.A.M.S from Vasantdada Patil Ayurvedic Medical College, Sangli
He is also working as Deputy Medical Superintendent at Dr. D. Y. Patil Ayurved Hospital & Research Centre, Pimpri, Pune-18
He has mastery in all kinds of Panchakarma treatments like Vaman , Virechan, Basti, Nasya, Raktamokshan.
He has got mastery over treating the diseases like,
Thyroid
Diabetes
PCOD
Skin diseases
Digestive disorders
Sandhivat (Arthritis)
Amvaat (Rheumatoid Arthritis)
Spine disorders
Panchakarma treatments for all kinds of disease